IDENTITY EXHIBITION MIRABOLANTE MIRÓ I 2005
Identity for exhibition Mirabolante Miró at Santander Cultural in POA - Brazil. With GAD Branding.

OUTDOOR AND INDOOR PROJECT FOR EXHIBITION I 2005
Photo: Rène Cabrales - POA - Brazil
.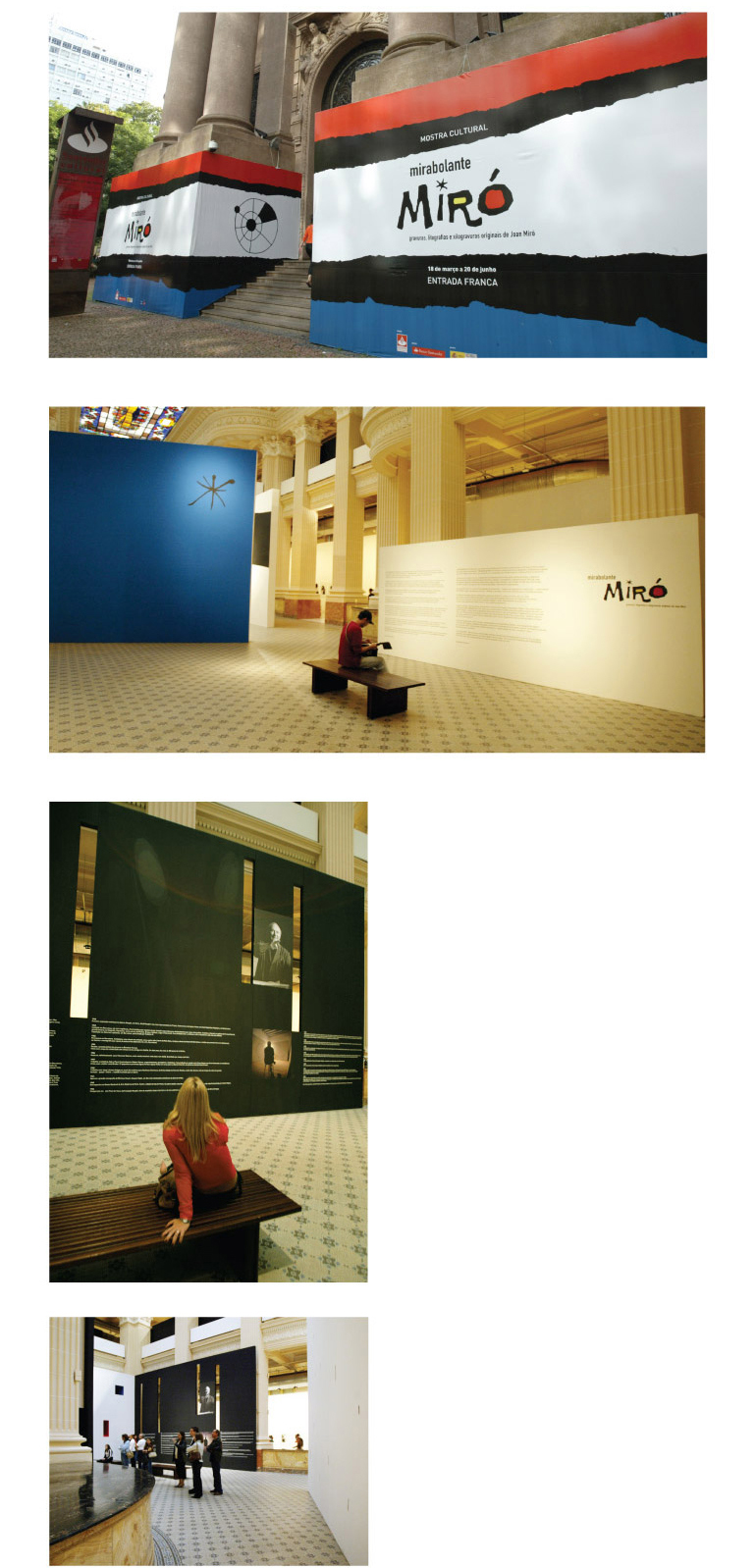 BOOK EXHIBITION I 2005
1st Gaucho Graphic Excelence Award, Category Institucional Books, Cultural and Art - ABIGRAF - POA - Brazil. Photo: Tiago Taborda.